Schools Broadband has once again been shortlisted as a finalist for Best Cyber Security at the 2022 ISPA Awards.
Schools Broadband's cyber security services protect over 2000 schools and 250 Multi Academy Trusts with some of the best security in the world, so it's no surprise we've been ISPA Award finalist 10 times and won six times!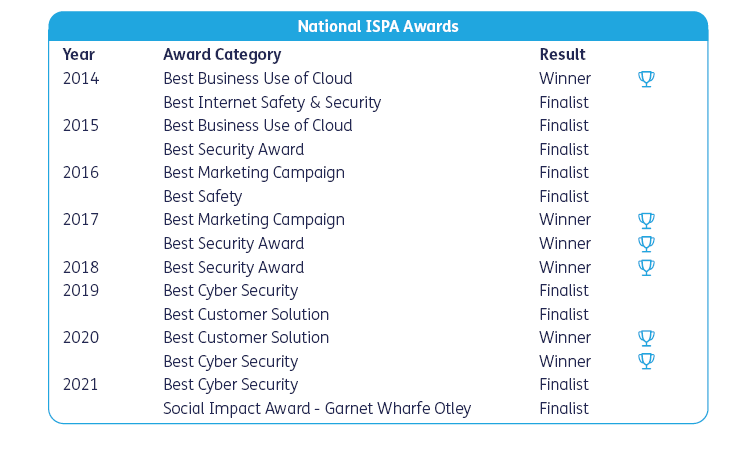 The ISPA Awards are the UK's internet industry awards held annually by The Internet Services Providers' Association (ISPA UK), the UK's Trade Association for providers of internet services.
The awards recognize organisations that provide hosting, cloud and VoIP services and have made the Internet a safer and more secure place for customers. They are independently judged by a panel of industry experts ensuring that only the top performing providers are shortlisted.
Davide Tindall CEO says: "We are absolutely thrilled to reach the finals again for Best Cyber Security this year. We're very proud of the security service we provide to our customers, so to be ranked amongst the country's top performing providers is a great honour. Thank you ISPA UK!"